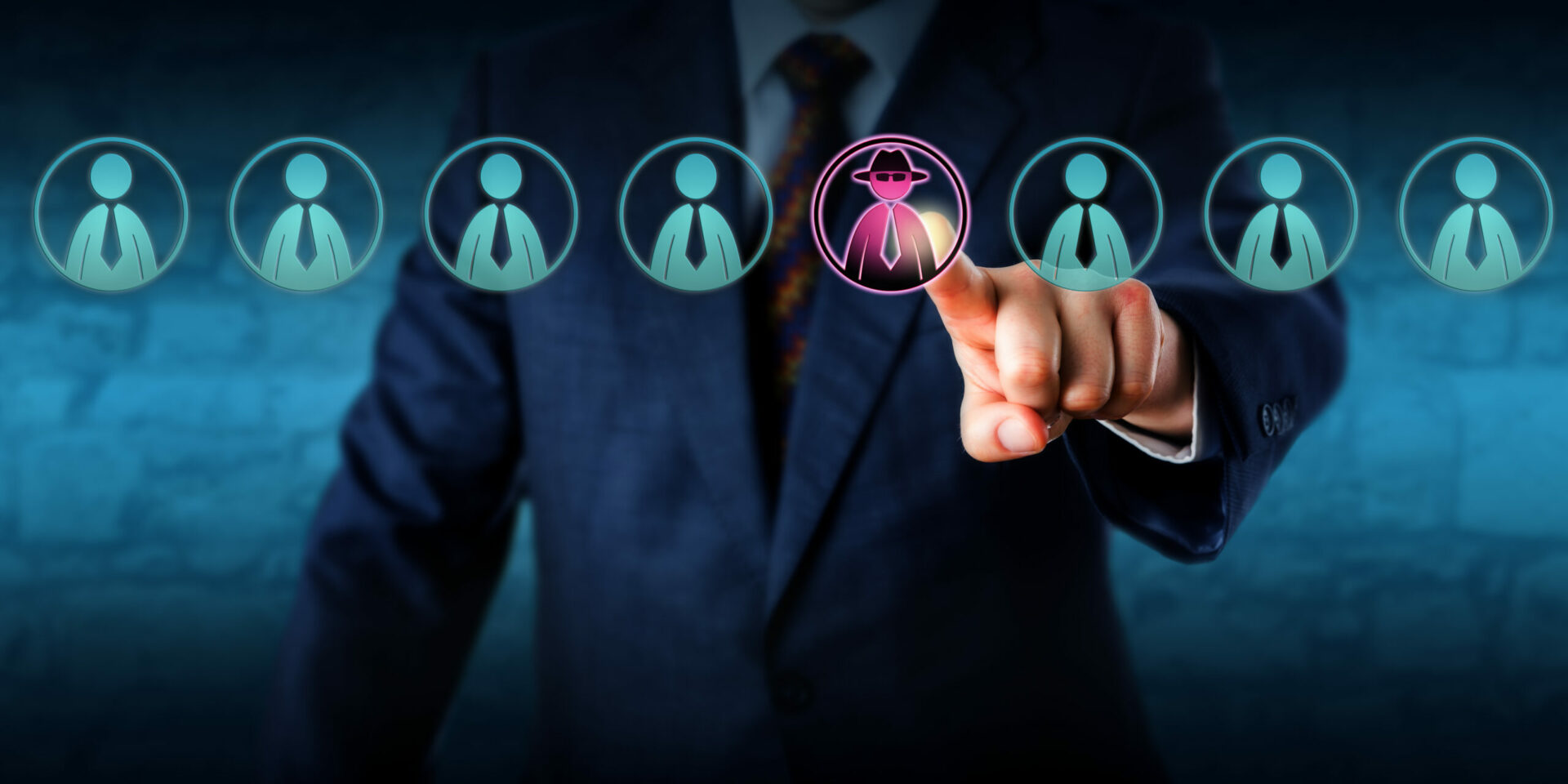 What's a hacker's favorite season? Phishing season. That one may have got you chuckling, but we're not here to talk about hackers today. Instead, we're talking about one of the most difficult types of attack to detect: Insider threats.
In this case, we refer to an "insider" as anyone that has legitimate access to your company network and data, whether through login credentials or other authorized connections. Since your systems see these insiders as friendly, they can get past security defenses. Including those designed to keep intruders out.
According to a recent report by the Ponemon Institute, insider attacks are getting worse, taking longer to detect, and becoming more expensive. Here are shocking statistics over the last two years.
Insider attacks have increased by 44%.
It takes organizations 85 days to contain an insider threat, compared to 77 days in 2020.
The average cost of addressing insider threats has risen by 34%.
So you know these insiders are a serious threat to your company, but what types of threats are you even looking for? You need to know what type of attacks to look for before you can hope to fight back against them.
Get a new Notes document ready, because today we're outlining four of the main threats before going into exactly how you should mitigate them!
4 Types of Insider Threats You Need to Know About
Whether a security breach is malicious or accidental, it can be hard to detect. Especially since you're not looking out for just one type of insider threat. In fact, there aren't just one or two insider threats—there are four main types faced by company networks you should learn about.
1. Unhappy Employees Become Malicious or Disgruntled
Those grumbles by a former employee can actually become a danger to the company. For instance, a malicious salesperson could take their contacts with them and delete them off company servers. All that valuable information, gone!
Another example is an employee that felt they were unfairly fired and to get "even", they want to cause the company some harm as well. If they still have access to company tech or online accounts, they could plant ransomware or release sensitive customer information (talk about a disaster for company trustworthiness in the publics' eyes).
2. The "Oopsies" Employee
Some insider threats are due to lazy or untrained employees. They don't mean to cause a data breach, but may accidentally share classified data on a nonsecure platform. Or they may use a friend's computer to access their business apps.
Whatever this employee has done, they're completely unaware of the security consequences. This is why formal company IT policies are so essential—to outline expectations a company has of their employees and to ensure employees know what rules to follow!
3. Invited 3rd Party Guests
If you've ever hired a contractor or a part-time position to help you with things like website setup, email automation, or online ads, then you could be in a vulnerable situation. These insiders are often technically outsiders (in terms of trust and the company's core team), and with access to your network, they can pose a very real concern.
You need to ensure that these third parties are fully vetted before you hire them for any tech jobs. Do this before you give them system access. You should also allow your IT partner to review them for any data security concerns.
4. Good Old Hackers
Compromised login credentials are one of the most dangerous types of insider threats. This has now become the #1 driver of data breaches around the world!
When a cybercriminal can access an employee's login, that criminal becomes an "insider." This is because they've become a trusted user by using someone else's login information.
Best Ways to Fight Against Insider Threats
It's important to be proactive vs. reactive when it comes to dealing with insider threats. Since insider threats can be difficult to detect after the fact, you should have mitigation measures in place so you can stop them in their tracks.
Let's go over some of the best tactics for reducing insider threat risk.
1. Make Sure to Background Check
When hiring new employees make sure you do a thorough background check. Red flags in their work history? Pass on them—they can often turn out to be malicious insiders. Do the same with any vendors or contractors that will have access to your systems.
2. Know What Endpoints Are & How to Deal With Them
Endpoints—devices that connect to a network and can access network resources—are about 60% mobile devices in most companies, which means it's getting easier to hack into things through your phone!
It's important you put an endpoint management solution in place to monitor device access. You can also use this to whitelist devices and block unauthorized devices.
3. Use Multi-factor Authentication
One of the best ways to fight credential theft is through multi-factor authentication. Hackers have a hard time getting past the 2nd factor. They rarely have access to a person's mobile device or FIDO security key.
4. More Training for Your Employees
Training can help you lower the risk of a breach through carelessness. Start training employees on proper data handling and security policies governing sensitive information as soon as you can! Company management will feel more secure and your employees will likely feel more confident!
5. Keep an Eye on Your Network
Once someone has user access to your system, how can you catch them doing something wrong? You do this through intelligent network monitoring.
Use AI-enabled threat monitoring. This allows you to detect strange behaviors as soon as they happen. For example, someone downloading a large number of files. Or someone logging in from outside the country.
The Help You Need to Combat Insider Attacks
Swift Chip offers clients a layered security solution that can help you and your company navigate your way through all types of insider threats. Not only are we an affordable solution, but we are also long-term experts on cyber security.
Let us help you create a unique solution that's robust and affordable, just for you. Whatever size team, we're here to offer our tech expertise! Talk to us today about a free consultation on IT security solutions.