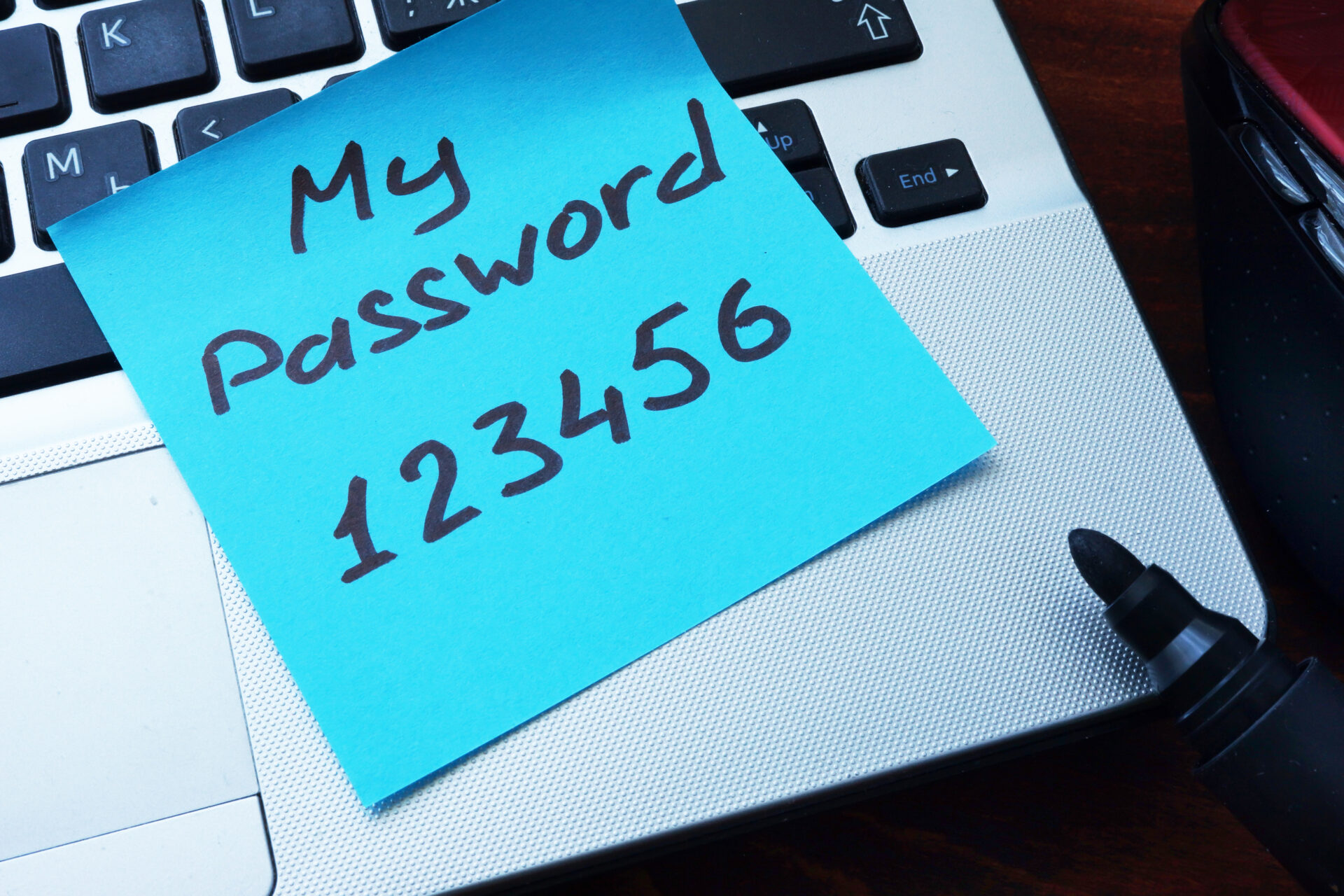 Everything is online these days, including your most personal and vital information— conversations with friends, important work documents, bank accounts, and much more. Passwords protect all this sensitive information.
However, often people don't take passwords seriously enough!
Did you know that the average person uses up to 7 of the same passwords to log in to approximately 170 online accounts? Not only are these passwords highly overused, but they're also feeble, meaning that they can be guessed easily by cybercriminals.
When there is a security breach, you or your company could be severely compromised by these cybercriminals gaining access to critical online accounts.
You must ensure all of your essential data is kept secure. Don't worry! Swift Chip is an IT and cybersecurity company that helps other businesses keep their information safe. That's why we know these 4 top tips will help you keep your passwords safe and secure.
Make sure your passwords are strong
The first step to protecting your passwords is to create strong passwords. But what exactly does strong mean?
We would consider your password strong if it's as long, complex, and random as possible. Most responsible websites require you to have eight characters in your password and include various symbols. However, we recommend creating a password that is at least 12 characters long.
Remember, you can make this longer password more secure by combining lowercase and uppercase letters, numbers, and symbols. You could also use password phrases or passphrases to keep your accounts extra safe.
In case you're not very clear on what a passphrase is, it's a password containing multiple words with spaces between them, making a phrase. This phrase doesn't need to make sense (random is good, right?). One thing to make sure of if you decide to use passphrases is that you don't use any personal information that a cybercriminal could guess!
Work with Swift Chip today to fortify your IT & cybersecurity systems.
Reusing passwords is a no!
We understand that it's sometimes hard to remember all of your passwords. And nothing is worse than being locked out of accounts or needing to change your password multiple times.
However, the best way to keep passwords safe is to ensure you don't have duplicates! Reusing passwords for multiple accounts may be convenient, but it's risky. If you reuse passwords, a cybercriminal could compromise numerous accounts at once.
So, even though creating unique passwords for all your different accounts can be a bother, this is how to keep your passwords safe.
Find a reliable password manager
Now that you know the importance of creating multiple complex and hard-to-guess passwords, we have a tip for remembering them: A password manager.
A password manager is an application that helps store and manage passwords securely and securely. Password managers not only protect your data online, but they can also create stronger unique passwords.
Having passwords in one central location is very helpful, and these essential keys are often accessible through a single master password or other authentication methods, depending on the password manager you choose to use.
Using a password manager will benefit both you and your company by increasing password strength, protecting against phishing attacks, and synchronizing with multiple authorized devices!
Use multi-factor authentication
Are you still looking for other methods for protecting your passwords? Our last suggestion is to use multi-factor authentication (MFA) when securing your online accounts.
As its name suggests, MFA requires multiple forms of authentication. You'll need to get another form of authentication on top of a password—often a code from your smartphone or a USB smart key.
Since there are multiple steps to accessing your accounts, cybercriminals will have a more challenging time gaining access. MFAs will make your accounts more secure, even if your passwords are compromised.
Keep company data safe!
These excellent simple, easy-to-implement steps will keep vital information secured. However, there are more complex solutions that can help you strengthen your personal or company's cybersecurity measures.
Working with a team with solid expertise like Swift Chip can be very beneficial, even after establishing the above tips as a procedure. We'll be able to analyze your company's background, current digital weaknesses and collaborate to develop a personalized cybersecurity solution for you.
Don't forget to take these crucial steps to digital safety and security, and also consider going one step further! You'll feel less stressed since you can avoid cyber attacks and hacks.