In today's complex digital environment, many business owners or managers find themselves lying awake at night contemplating cybersecurity concerns.
They worry about possible cyberattacks, the challenge of adhering to compliance standards, and the financial implications of integrating cybersecurity into their daily operations. And the more they think and worry, the more they consider hiring cyber security IT companies.
If this sounds like you, then you've come to the right place!
As an experienced IT security company, we can help you with the things you should know before hiring cyber security professionals. Following our guidelines will ensure you're asking the right questions and taking positive actions to find a suitable IT solution based on you and your business' unique needs.
First, Understanding Security Frameworks
With the emergence of various security frameworks, businesses have multiple strategies available to bolster their safety. But imagine being handed a map without knowing your final destination—it's useful, but it leaves you lacking.
That's where professional IT security companies come into the picture.
Let Swift Chip help you so you can talk to IT experts you can trust
For most small and medium-sized businesses, achieving modern cybersecurity often requires outsourcing to Managed Network Services Providers (MNSPs) or Managed Security Service Providers (MSSPs).
Recognizing the need for such professional help is a big step towards ensuring that your business, employees, and customers are all protected. But, before you start your search for a cybersecurity expert, prepare yourself with these three critical actions…
3 Steps to Take Before Hiring an IT Security Company
1. Define Your Security Goals
To start off, you must identify the level of cybersecurity or certification your business needs and understand the efforts involved in achieving it.
Of course, the primary goal is to safeguard against cyberattacks and breaches. That being said, other compelling reasons may necessitate enterprise-grade security.
Increasingly, businesses view cybersecurity as a prerequisite for corporate collaboration. Many partners or vendors demand that you invest in security.
Cyber security is so important that certain industries or states mandate businesses to meet specified levels of cybersecurity or obtain certification.
And we're here to ask you if you've ever thought of your digital security in another light. For instance, advanced cybersecurity could set you apart from competitors, acting as a unique selling proposition.
Small to mid-sized companies are increasingly expected to have third-party certification or share their system security plans with network associates.
Here are some things to consider that'll help you determine what you truly need in cyber security:
Review your specific contracts and partnerships,
Research advantageous certifications within your market or industry,
Consult with your insurance agent about cybersecurity insurance requirements.
2. Evaluate Your Current Security Status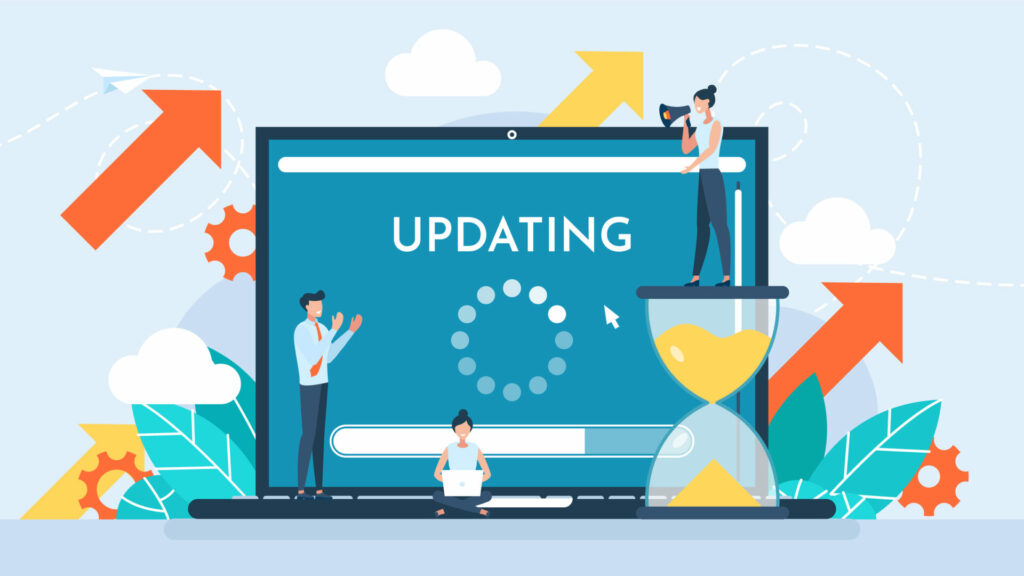 A realistic assessment of your existing security stance is crucial. If you're uncertain about your current state of security, chances are you're not doing enough.
Be brutally honest about your security posture!
Did you know numerous free tools and self-assessments can help you determine your security level? And if you already know you're lacking (no formal program, no policies), skip the assessment stage and proceed directly to discuss with a qualified IT security company.
If you're making strides towards enhanced cybersecurity but haven't reached your target level yet, use the 6-9-12 guide as a roadmap. However, keep in mind that this guide doesn't account for your company's size, system complexity, or budget.
3. Determine Your Cybersecurity Budget
Onto step 3: Establishing your budget and the metrics. This is crucial so that the business' cybersecurity can be measured and learning applied.
While every business owner wishes to attain cybersecurity quickly and economically, remember that effective protective measures require time and funds. Bypassing the rules to attain certification without genuinely improving your cybersecurity situation can lead to breaches that undermine trust and attract regulatory scrutiny or insurance disputes.
My experience suggests:
The impact of your cybersecurity investments can be gauged in several ways: improved security, new business contracts won, or retained business that might have been lost without cybersecurity efforts.
Cybersecurity is increasingly viewed as a standard operational expense, akin to insurance, bookkeeping, or payroll taxes. Most importantly, it can provide invaluable peace of mind for the sleep-deprived business owner or project manager.
Schedule a free consultation with Swift Chip Today!
Navigating the Search for a Cyber Security IT Company
Armed with a clear understanding of your security goals, an honest assessment of your current state, and a defined budget, start evaluating! Once you're able to better understand all of these points related to your company, you're ready to start hunting!
It's time to get excited about your company's cyber security. With expert help, you can not only stay ahead in the cybersecurity game but also sleep a little easier knowing your business is protected.
You don't need to worry about looking for other cyber security IT companies, at Swift Chip we'll make sure that our solutions are tailored for your specific situation and needs. Talk to us today with a FREE consultation!